Regular price
Sale price
$26.00
Unit price
per
Sale
Sold out
This invigorating Irish reed diffuser has an uplifting blend of oils to liven your spirits. Notes of ground ginger roots give way to to the refreshing scent of lemongrass with a hint of freshly grated lemon peel and coriander seeds.
Our signature reed diffusers effortlessly bring our natural fragrances into your home without the need for a flame. They are made using sustainable, environmentally friendly ingredients and along with our signature scents inspired by Ireland. We use special fibre reeds to provide you with the ultimate home fragrance experience, these last longer, and throw the scent further than traditional reeds with the added benefit of not needing to be 'flipped'.
120ml Scented Reed Diffuser should last between 2 - 3 months depending on location and airflow. 
Our Signature reed diffusers now come boxed in the same luxurious white boxes as our signature candles that make them the perfect Irish gift. Measuring approximately 180mm in height and 80mm in width and depth.
Share
View full details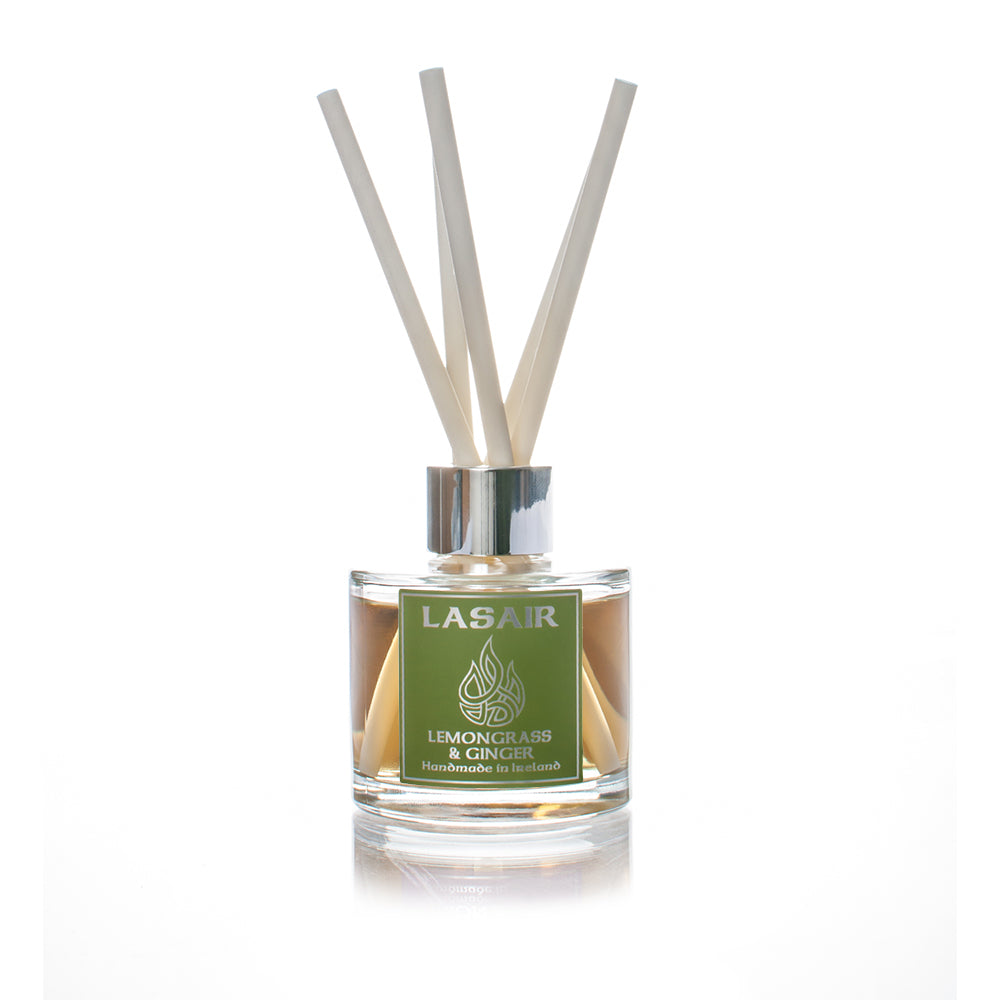 So grateful and this smells fantastic! They had to send me reeds because the package wasn't handled properly in transit. No hesitation in sending it my way. Very lovely product! Thank you.
This is the second time buying this Reed Diffuser. I absolutely LOVE this scent. I have smelled a lot of Lemon Grass scents but this is the best one I have ever smelled. It makes me happy all day! I keep getting whiffs of it just walking around the house.